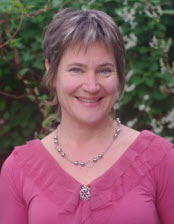 Sara Kammerzell is a Registered Clinical Counsellor and Certified Imago Relationship Therapist. Working with at-risk mothers in her early 20s, she realized that she had a passion for collaborating with people to unleash their full potential and to live the full breadth of their humanity. She returned to school, and after graduating from McGill university, she managed an in-custody substance abuse treatment program and witnessed how unresolved trauma underlies addictions of all types. She then undertook extensive studies of trauma (completing the Trauma Certificate Program at the Justice Institute of BC) paying special attention to it's impacts on connection to self and others. This knowledge enables her to meet the client in their pain and unwind the complex dynamics under the behavior–-the symptoms are used as guides to the source of the wounding and can be healed when warmth, awareness and resources are introduced.
Sara teaches couples compassionate communication and interpersonal neurobiology so that they can share and receive the fullness within and between them and return to a state of open resonance. Working with the innate resilience of the human spirit, Sara teams up with her clients to find and restore their will towards wholeness and the hope that propels the next steps in growth. She engenders trust in the wariest people through the depth and sincerity of her engagement. She meets clients where they are at with gentle curiosity and a penetrating warmth that disarms old defenses and allows the genuineness within to emerge.
Believing that interpersonal betrayals are at the root of much human suffering, Sara develops and leads a variety of groups designed to provide an emotionally corrective experience by establishing a container of interest, curiosity and support among participants. Empathically held by others, taken in and allowed, finally, healing can occur.
Sara values life-long learning and takes her own unfoldment very sincerely. She has many ongoing practises of personal exploration which support her intention of living an authentic life.
Clinical Training Includes
2013 – Present – Developmental Model of Couples Therapy. Goodlife Therapy Center, Sue Diamond Potts
2010- Ongoing externship: Interpersonal Neurobiology, Sarah Peyton, Ph. D Candidate
2009- Ongoing Diamond Approach Student, Ridhwan School, John Davis and Joyce Lyke
2008 Advanced Imago Relationship Therapist, Imago Relationship Institute
2006 Satir Institute of the Pacific, Level I Transformational Systemic Therapy, BC
2004 Trauma Counselling and Clinical Intervention Certificate: Justice Institute, BC
Non Violent Communication: Raj Gill, Langara College, Vancouver BC
2003 EMDR Level I and II Certification: Vancouver, BC
Stopping the Violence Core training: BC Association of Specialized Victim Assistance and Counselling Programs. (12-day trauma counselling program)