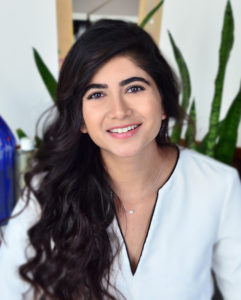 Clinical Counsellor and Marketing Director – Good Life Therapy Centre
Counselling and Art Therapy:
Shivani is a trauma-informed Clinical Counsellor and Art Therapist, experienced in working with people between 7 to 28 years of age. She takes a Narrative Therapy approach and blends it with Art Therapy, when counselling to help you creatively explore and take charge in authoring your new, strength-based, narrative. She finds that working with art along with talk therapy within her counselling sessions works immensely well with people braving learning challenges, trauma recovery, post-traumatic stress, grief and loss, depression, anxiety, transitioning relationships at home, developmental delays, attention deficit/hyperactivity, autism, eating disorders, disciplinary behaviours among other challenging mental health concerns.
Shivani works from the understanding that a person is one part of a family and community system. She likes to engage youth in a way that can highlight their confidence and self-esteem by helping plan the best way of achieving their goals. She also works with digital art and social media in a way that best supports your mental health and therapeutic goals, as she is trained in digital creative arts and communication.
Additionally, she is aware of inter-sectionality and its role when counselling people from diverse backgrounds and cultures. She strives to hold an affirming, inclusive, non-pathologizing, culturally-safe, humility-focused and harm-reduction lens in her practice.
Languages: English, Hindi and Punjabi.
Marketing:
Shivani helps increase awareness about the Good Life Therapy Centre's services and resources through social media, newsletter, websites and promotional campaigns, in a way that ethically promotes mental health discussions and best practice in counselling. She is also a Clinical Counsellor and Art Therapist who holds a Masters' degree in Counselling and Art Therapy from Adler University.