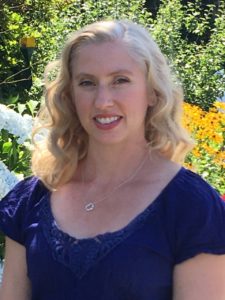 Christie has been working as a Registered Clinical Counsellor for over 10 years and has been in various helping professions for over 20 years. Her passion for helping others began in childhood and has remained the largest part of her life through school, work, and international travel.
Christie considers clients as a whole – part of a bio-psycho-socio-spiritual approach that she tailors to the unique needs of each client and couple. She believes the client-therapist relationship is paramount to any healing and forward progress. Working from a strengths-based perspective, she utilizes motivational interviewing, mindfulness, elements of cognitive behavioural therapy, and solution-focused techniques to help clients make lasting changes.
Christie's background is in adult substance use services. She has extensive experience working with men and through personal experience, is very knowledgeable about the issues faced by first responders. Christie is also well-versed in adult ADHD and the subsequent relationship difficulties faced by those who struggle with it.
Christie provides a warm and compassionate atmosphere where clients can feel comfortable beginning to open themselves up to new ways of being. She is also very real, and will push clients and couples to move beyond the familiar to become the best versions of themselves.
Professional Qualifications and Training:
Master of Counselling (University of Lethbridge)
Registered Clinical Counsellor (British Columbia Association of Clinical Counsellors #3823)
Bader-Pearson Developmental Model of Couples Therapy (The Couples Institute)
Substance Use Certificate (Justice Institute of BC via SHARE Family & Community Services)
Core Addictions Practice (Fraser Health Authority)
Strengths-Based CBT (Cognitive Workshops)
Trauma-Informed Practice (Crisis & Trauma Resource Institute)
ADHD Training (Vancouver Coastal Health and Canadian ADHD Resource Alliance)