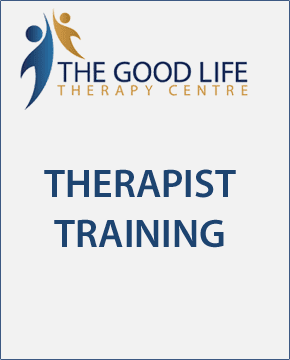 Join Now!
Bader-Pearson Developmental Couples Therapy – Level 2
WELCOME TO AN EXCITING NEW PROFESSIONAL DEVELOPMENT GROUP
NOW ONLINE
LEVEL 2 – Training & Supervision Group in The Bader-Pearson Model
Are you isolated in private practice – oftentimes wishing others could give you feedback when you feel stuck?
Do you sometimes feel a desire to offload about a tough case or get direction when you are confused about what to do next?
Or, have you wanted to share your successes with other therapists who understand the challenges you face in getting to a good outcome with difficult couples?
If you said 'yes' to any of these questions and you would like to join a small group of skilled therapists working in the Developmental Model of Couples Therapy, then I think this group is for you!
This will be a rich opportunity to get both additional training in the developmental model and specific, detailed help with your toughest cases.
You will learn in a small group setting, with other therapists who are committed to quality care through intelligent, leading-edge approaches, how to better integrate developmental, attachment and neuroscientific theories of change & interpersonal growth in your work with tough couples.
The best thing about this training opportunity is that it demands very little of your time and it is very cost-effective.
This training is an extension of the Level One course and is designed to take you deeper into understanding and mastery of the Developmental Model approach.
If you are not using the developmental model as much as you would like with your couples, or need ongoing support to get the most from what you have learned, this group will help you grasp the key concepts and clinical interventions that create real and permanent change. You will become more confident as an effective leader in the room, and know exactly how to structure your sessions for optimum success, moving your couples forward with incisive developmental assists.
Let's face it – human interactions in close personal relationships are extremely complex and multi-layered. Taking the time to explore these complex dynamics in an ongoing and supportive environment can only assist in your effectiveness as a couples therapist.
There are two main focuses of learning:
The first focus involves deepening your effectiveness with the basic tools and therapeutic approach of the Developmental Model. These tools, when used masterfully, will help your couples to change the way they relate to each other and thereby assist them to reach their relationship goals.
These include:
Couple's Developmental History & Stage Assessment, including developmental tasks and stalemates;
Diagnostic Questionnaire
Personal History Exercise:
Initiators-Inquirer Process
The Paper Exercise
The Question of Attunement
Join Now!
The second focus has to do with exploring the increasingly complex issues that we encounter when treating distressed couples and knowing how to best intervene.
These include:
How being an effective leader is crucial to taking charge of the trajectory of change, especially when couples are escalating and/or have a pattern of hostility or blaming each other.
Learning how to address lies and deceptions, which come in many forms and undermine the trust that is at the heart of relationship security. Infidelity most often includes deception and knowing how to navigate through the aftermath of affairs and deception can help couples affair-proof their relationships and put you far ahead of what many other therapists are able to offer.
Knowing what kind of confrontation to use and when is an essential tool to promote differentiation.
Learning to address hypocrisy and thereby undermine the victim/persecutor dynamic.
Working with substance abuse and process addictions, including online sex addiction, an unfortunate reality of our modern times.
How to work developmentally with couples who are engaged in or wanting to explore polyamory or other forms of open relationships.
And lastly, couples therapy is difficult enough when both have an intact ego, so learning how to work with a narcissistic or borderline partner can really help you navigate through otherwise stressful and confusing sessions.
We will meet once a month for 2.5 hours – that's it – all the time you need to free up! And it is much more affordable than individual supervision and has the added bonus of input from a number of other qualified therapists. You can't beat that!
This *new* format includes:
Check-in time – time to share with the group to connect with one another and practice self and other differentiation.
2 case presentations – using a developmental model template for specific feedback and to facilitate ongoing growth;  group involvement and feedback
Live role-plays with Sue around specific issues that arise during the case presentations that you need help with
Designated topics requested by group members based on a specific need
Handouts, charts, and other exercises and tools to use with clients
This group is only being offered to a select number of therapists who have completed Level 1 Bader-Pearson Training – so make sure you get your spot now! 
Join Now!
Time:
                 Mondays from 10am -12:30pm PST
Location:
          Zoom sessions
Tuition cost:
     $145.00 (plus GST).
Upcoming dates are as follows: 
June 26, 2023
September 25, 2023
October 23, 2023
November 27, 2023
December 18, 2023
TOPICS TO BE COVERED MAY INCLUDE:
Deepening Effective Use of the I-I Process.
Being an Effective Leader with Your Couples
Developing Incisive Confrontation Skills
Lies & Deceptions & Their Impact on Couples
Working with Highly Distressed Couples
Assessing and Treating  Addictions
Utilizing Hypocrisy as a Powerful Tool for Change
Narcissism and Borderline Couples – The Ultimate Challenge
Infidelity – Can Couples Survive it?
Polyamory and/or Open Relationships – The Nuts and Bolts
Signing up for this training group is easy:
Click on the "Join Now!" button below and you will receive an email informing you of how to make your initial payment to hold your spot. Once you have secured your place we will send you a follow up email with a confirmation and a credit card authorization form.  Your credit card will then be automatically billed each month, one week prior to the training session. That's how simple it is.
Join Now!
If you have any questions please do not hesitate to call 604-682-1484 or email
admin@goodlifetherapy.ca
I look forward to working together and supporting your growth and increasing your effectiveness as a couples therapist.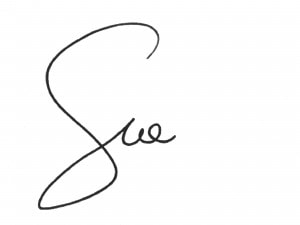 About the Trainer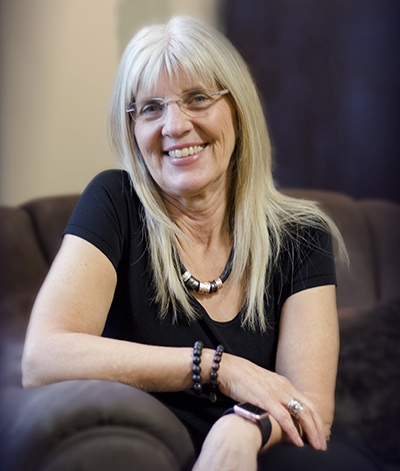 Sue Diamond, M.A., is the Founder and Director of The Good Life Therapy Centre and is an experienced therapist with more than 30 years in the field. She first trained with Drs Bader and Pearson in 1994-95 and has for the past several years been actively involved in Ellyn's online training, personal consult group, and a member of their Master Mentoring group for the last 5 years. She is passionate about this work and is committed to sharing this model with other therapists in order to enhance their skills and confidence in working with couples and to build a referral network of developmental couples therapists. Sue is a committed student of Kriyayoga meditation and spends time each year studying in India.  She integrates Eastern philosophy and practices with her western academic training to bring a more holistic and healing approach to her work.
How to Help Distressed and Disconnected Couples.