Research now shows two important things:
1. That whether you know it or not, you are feeling an incredible amount of stress because of the global nature of this situation and the uncertainty it brings. This pandemic means we are all in a state of inescapable threat.

Example: After 9/11, the research showing that the rates of PTSD increased dramatically.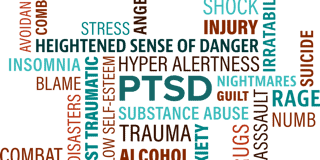 2. Also, some indicators are that being in close proximity with your spouse/partner over long periods of time, can wear some couples down to the point of no return.

Example: In China, after months of lock down, the divorce rates were off the charts.
I don't want either of those realities to become your truth now. Rather than "wear you down, it can polish you up" (Peter Pearson).

Understanding that online therapy has tremendous benefits and that it is as effective as in person therapy, can ensure you come out of this on top.
Here are what a few people have said:
"We have used video conferencing/online couples therapy for the past two years or so. We have found it to be very convenient and effective! In today's busy world with work and kids schedules and lack of time, it's been great having therapy in the comfort of our home. It cuts travel time and the need for a sitter."
"Online therapy has been a life and marriage saver for us. We were in a very dark place, on the brink of divorce and we came through it stronger and better than ever. We learned strategies and tools to help us communicate and connect more effectively. We even make date nights a priority! I highly recommend this vehicle of therapy as it can provide many benefits!"
Benefits of Online Therapy:
You don't have to factor in travel time to attend appointments
You can do it from the comfort of your home or office
You and your partner/spouse do not need to be in the same location
It's anonymous and private
It's secure and confidential

Access to highly trained professionals when you need it most

Don't wait until it is too late. If you are already in therapy, continue with your therapist at Good Life by utilizing online or telephone sessions.

If you are struggling with isolation, too much closeness, fear, or anxiety due to the changing state of affairs, reach out to our therapists to help you process and work through your normal, natural feelings so you can avoid the pitfalls of inescapable trauma.

We are here for you and ready to help. If you are in financial need, we can offer shorter, affordable individual sessions and/or group therapy.

Please don't hesitate. Call us or email now.

Caring for you,

The Good Life Therapy Centre Staff.
admin@goodlifetherapy.ca
604-682-1484